Black cocktail ants, Crematogaster peringueyi, are found in Southern Africa. They are about 5 cm (0.2 inches) in length.
Do black cocktail ants have nests?
These species have very distinctive nests made from chewed up plants. Reminiscent of paper wasp nest construction they chew up plant matter into a pulp to construct nests. The nests are found in trees that take on a blackish color. They have also been found to construct nests in rotten wood which enables a degree of diversity.
How did the cocktail ant get its name?
They are named after their ability to 'cock their tails'. When threatened they 'cock their tails' in the air as a warning gesture. They are able to point their gaster in any direction and release venom in a spray as a deterrent against predators which acts as a serious irritant. The gaster is the part of an ant at the end of the abdomen. Despite having a small 'stinger' to release venom they do not actually sting with it.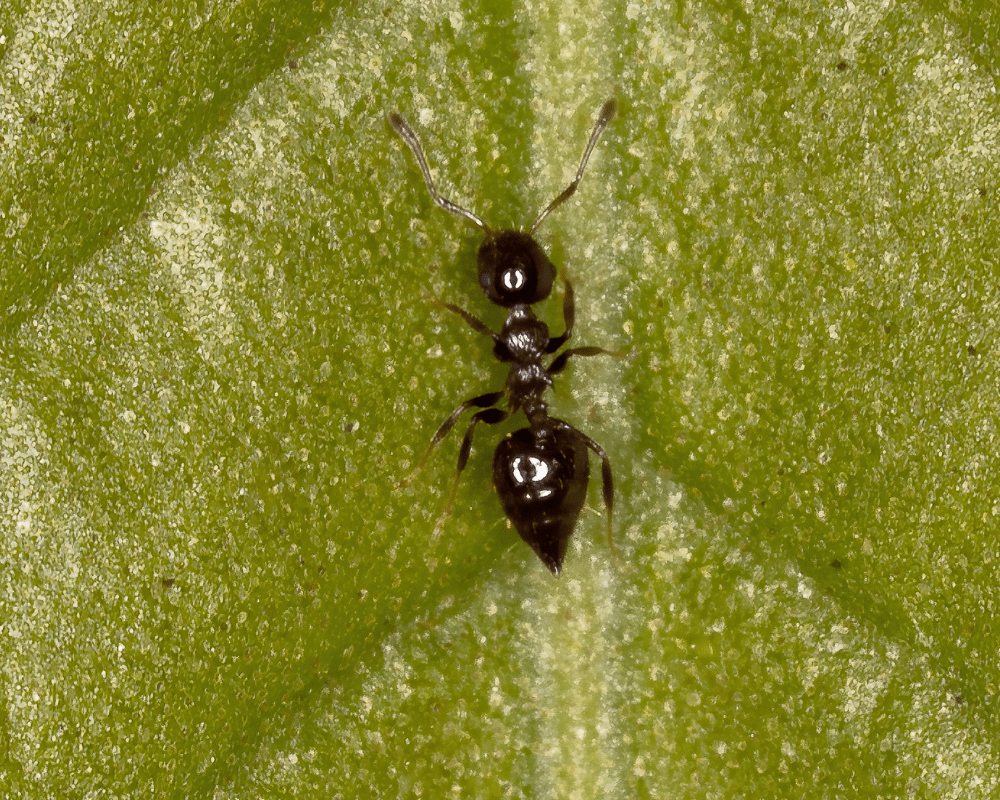 Do black cocktail ants have a favorite food?
Ants love sweet honeydew which is produced as a byproduct by several sap eating insects. These ants love this food so much they effectively farm its supply by protecting and promoting the welfare of the honeydew-producing insects such as scale bugs and aphids. This behavior is found in other ant species such as crazy yellow ants. The numbers of these honeydew-creating insects go up significantly under the protection of the ants. It is a highly beneficial arrangement for both parties. It is bad news for the plants, however, as the number of plant-eating insects such as aphids increases as a result. They are a significant threat to agriculture in areas where they are numerous.
How do black cocktail ants communicate?
Like other species, they communicate with powerful pheromones which they release that relay different information, including when under attack. The particular pheromone released by cocktail ants is found to be unique compared to anything previously found in other ant species. They will also release a pheromone to call for reinforcements when prey is spotted and engaged. (source)
How do black cocktail ants use scent trails?
Ants use scent trails as a way to direct other members of the colony to food sources. Cocktail ants have been found to use their back feet to make these trails. When they want to leave a trail to recruit other ants they release pheromones through a hollow in their lower foot. (Source)