West Nile virus, Zika virus, chikungunya, dengue, Lyme disease, and Rocky Mountain Spotted Fever. These are just some of the frightening and fairly common diseases spread by mosquitoes and ticks every day in the United States. The best protection you can give your child outdoors, other than sunscreen, is a good bug spray that repels mosquitoes, ticks, fleas, and other biting insects.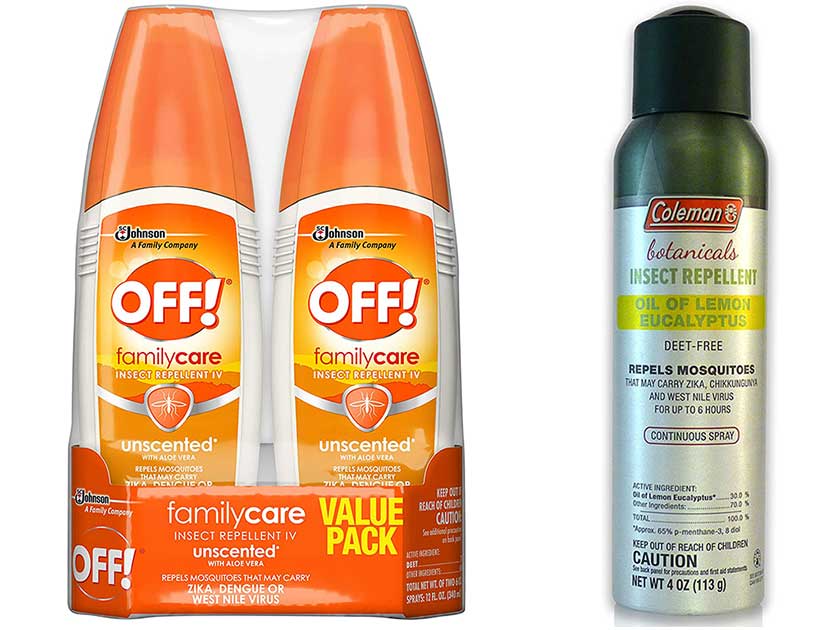 Of course, most bug repellents for kids use chemicals and that may be a cause for concern. Some chemicals and active ingredients are considered very safe, even for very young children and infants, while others shouldn't be used on kids under 3.
Here's absolutely everything you need to know to choose the best bug spray for babies and kids whether you want a natural bug spray for kids or you are comfortable with tested chemicals like DEET and picaridin.
Whether you're comfortable with using DEET (at a safe concentration) or you would prefer to avoid it completely when choosing the best bug repellent for kids, here are the most effective products you can use to protect your child from tick and mosquito-borne disease and discomfort outdoors.
Here Are the Best Bug Sprays for Babies and Kids – Updated to 2023
---
1. Our top choice (2nd year in a row): Repel Plant Based Lemon Eucalyptus Spray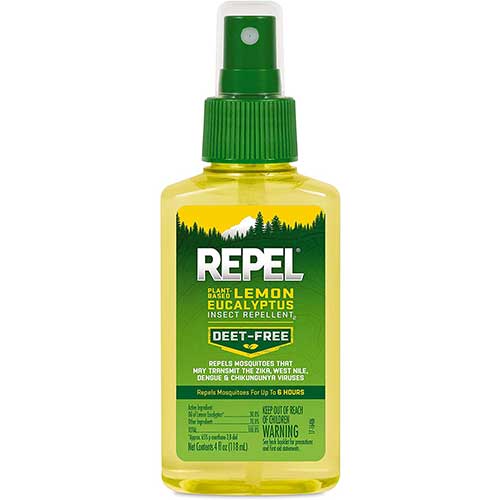 This Repel bug spray is intended to be used to help keep mosquitoes and ticks away. It is made with 30 percent oil of lemon eucalyptus. The oil is applied by using a pump spray bottle. Once applied it is listed to be effective for up to 6 hours.
Lemon Eucalyptus is a popular bug spray because it does not contain DEET or other chemicals that could be harmful. It also has a pleasant smell rather than smelling like chemicals. Oil of lemon eucalyptus is one of the ingredients recommended by the CDC to use on clothing and skin to effectively deter disease-carrying insects.
---
2. Sawyer Insect Repellent with Picaridin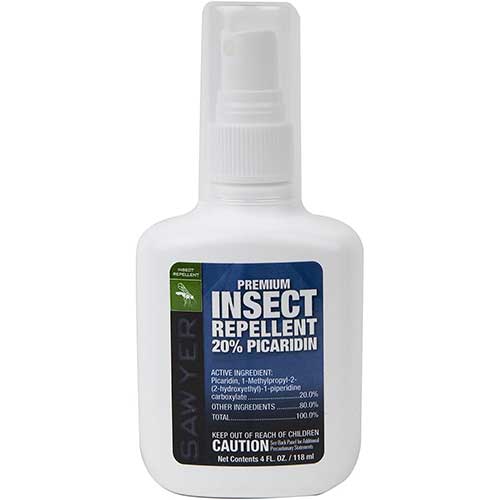 Buy from Amazon
The Sawyer Premium Insect Repellent contains 20% picaridin which is recommended to guard against Zika, Lyme disease, West Nile virus, and all mosquito and tick bites, regardless of the risk level. That's also a high enough concentration to last 8 to 14 hours.
This insect repellent is the perfect choice if you want a DEET-free bug spray for kids that still offers maximum protection against insect-borne disease, especially if your child will be outdoors for a full day.
Key Features a long-lasting repellent that's very effective against mosquitoes, fragrance-free topical insect repellent with 20% Picaridin and it is effective for up to 12 hours against mosquitoes and ticks. This is the best kid's bug spray with picaridin.
Related Article: How to Get Rid of No-See-Ums
---
3. EcoSmart Organic Insect Repellent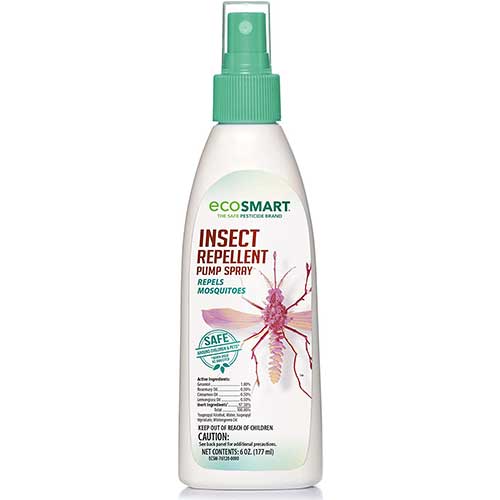 Buy from Amazon
DEET, picaridin, IR3535, and OLE/PMD are by far the most reliable insect repellents that offer proven protection from mosquito- and tick-borne diseases
Still, if you are absolutely against using any of these ingredients — and your child will be in an area with no known risk of insect-borne disease the EcoSmart Organic Insect Repellent may be a good choice.
This bug spray for kids has no pesticides, just plant oils such as lemongrass oil and rosemary oil. Don't expect great protection, however. It can still cause allergic reactions so be sure to watch for skin rashes.
Key Features include Deet Free, organic bug spray, and safe for children and infants. This is the best botanical bug repellent for kids.
---
4. Sawyer Clothing Insect Repellent with Permethrin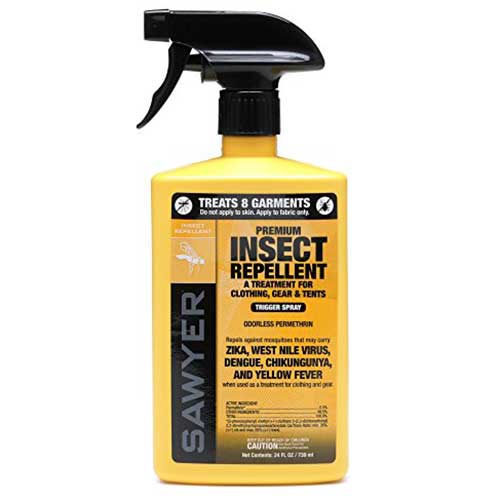 Buy from Amazon
Don't rely only on a bug spray applied to your child's skin. If your child will be going into a heavy brush or spending time outdoors in an area with a known risk of insect-borne disease, make sure you treat their clothing with a bug repellent with permethrin.
This is especially true if you want protection against chiggers, ticks, and fleas. Sawyer Clothing Insect Repellent contains 0.5% permethrin and it can be used to treat clothing, tents, and gear with efficacy for up to 6 weeks. Unlike other bug repellents, permethrin works by both repelling and killing mosquitoes, chiggers, ticks, and mites on contact.
This is the perfect repellent to take on a camping trip in the wilderness to create the most effective barrier against insects. A single application can even last for up to 6 washings and up to 42 days of direct sun exposure with a 24-ounce bottle that's enough to treat 4 complete outfits, including socks.
Key Features include effective against ticks, chiggers, mites, and mosquitoes, it lasts up to 6 weeks and is odorless after drying. This is the best insect repellent for clothing.
---
5. Avon Bug Guard Plus SPF 30 Sunscreen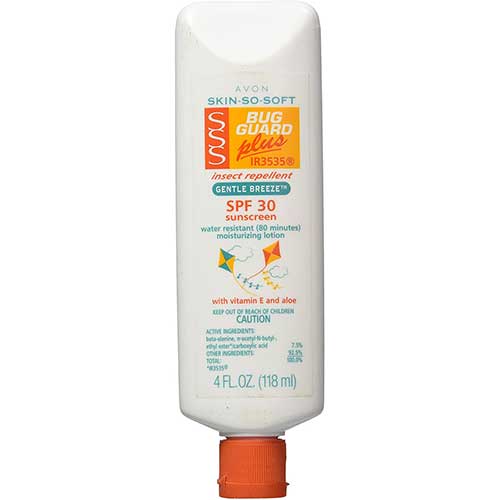 Buy from Amazon
The Avon Skin-So-Soft Bug Guard is a good choice for protecting your child from all of the dangers of the outdoors: mosquitoes, fleas, ticks, and UV exposure. It combines an IR3535 insect repellent with SPF 30 sun protection in a moisturizing and non-greasy lotion formula.
Because the active ingredient is IR3535, you don't have to worry about the risks of DEET and you can enjoy the same long-lasting protection.
There is one caveat with the Avon Skin-So-Soft combination insect repellent and sunscreen: combination products can be problematic as sunscreen needs to be reapplied much more frequently than bug spray. This increases your child's exposure to the active ingredient. While IR3535 is considered very safe, the Avon lotion should still only be used for shorter trips outdoors of no more than a few hours.
Key Features incldue DEET Free and PABA free, SPF 30 sunscreen and it is a non-greasy moisturizing lotion with aloe and vitamin E. This is the best bug repellent with IR3535.
---
6. No Natz Deet Free Insect Repellent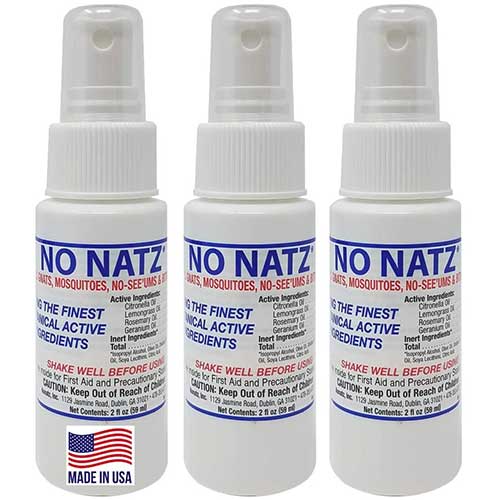 Another natural solution to repel insects is No Natx which is a DEET-free bug spray that uses Citronella, Lemongrass, Rosemary, as active ingredients along with geranium oil.
Most plant-based oils only offer short-term protection from mosquitoes. This is why there it is important to find bug spray that contains safe ingredients but also good protection from annoying and disease-carrying insects. Key Features include DEET-free, pleasant scent, and easy to carry 2-ounce bottles. Oftentimes right at dusk mosquitos and no-see-ums come out and it is nice to have a safe bug spray to apply quickly.
---
7. Coleman DEET-Free Insect Repellent with Lemon Eucalyptus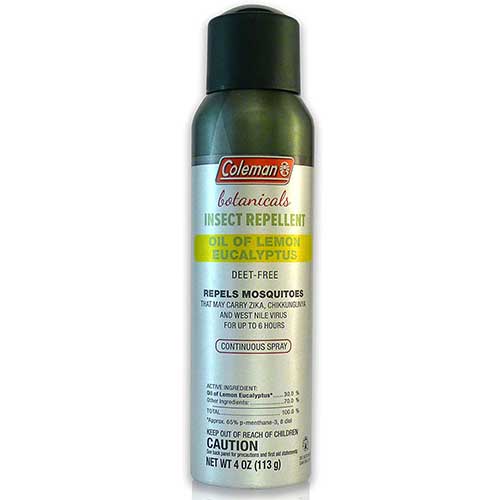 Buy from Amazon
If you want to stay away from DEET and want long-lasting protection, the Coleman Botanicals OLE insect repellent is one of the best bug repellents for kids.
This continuous spray formulation has 30% oil of lemon eucalyptus which performs as well and lasts as long as about 20% DEET. With a single application — made easier with the continuous spray — your child will be protected against insects for up to 6 hours.
As an added bonus, it doesn't have the pungent aroma of DEET-based insect repellents; instead, it has the fresh smell of lemon eucalyptus.
The biggest drawback with the Coleman Oil of Lemon Eucalyptus bug spray for kids? OLE is only recommended for kids 3 and older. While OLE is considered very safe, it can cause an allergic skin reaction which is why it's not recommended for very young children. This is the Best Bug Repellent with Oil of Lemon Eucalyptus.
Key Features include DEET Free Oil of Lemon Eucalyptus, mosquito repellent that lasts for up to 6 hours, and it can sprays in any direction and at any angle, including upside down
---
8. Cutter Skinsations Insect Repellent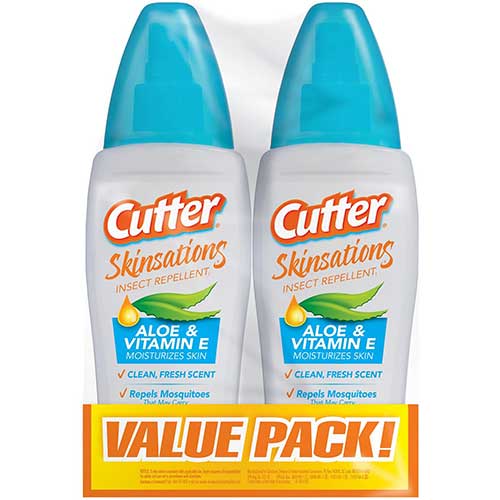 Buy from Amazon
While DEET does come with some concerns, it's still considered very safe — especially considering how effective it is at protecting kids from the dangers of mosquitoes, ticks, and fleas.
When using a DEET bug repellent on kids, it's always a good idea to use the lowest concentration of DEET necessary.
Cutter Skinsations Insect Repellent has just 7% DEET which is good for around 90 minutes of protection.
After that, you can always reapply if your child will still be outdoors. This formulation is a good choice for shorter walks, trips to the park, or playing in the backyard when a high concentration of DEET is unnecessary.
As an added bonus, Cutter Sensations doesn't feel greasy or smell too strongly of DEET thanks to the low concentration. The 360-degree pump also makes it easy to apply as it can be sprayed upside-down or at an awkward angle.
Key Features include it has a nice scent and doesn't feel greasy, repels ticks, gnats, biting flies, chiggers, and fleas, it contains aloe and vitamin E, and it is pocket-sized.
---
9. OFF! FamilyCare Insect Repellent Smooth & Dry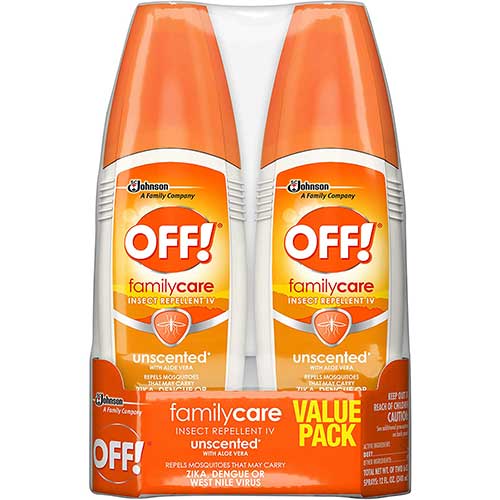 Buy from Amazon
OFF! FamilyCare Insect Repellent is a DEET formulation of bug spray that contains 15% DEET.
That's a fairly low concentration that's perfect for short trips outside of less than a few hours but still enough to provide protection against West Nile virus, Zika, and dengue.
If you're comfortable with DEET bug spray, keep in mind you should always apply the lowest concentration needed for children based on how long they will be outside.
This continuous spray formulation isn't greasy and doesn't have a strong DEET smell. It can also be applied to your child's clothing, including their pants, socks, and hats, without damaging or staining the material.
Key Features include it contains fragrance to mask the DEET smell, non-greasy formula, and better suited to be sprayed on shirts, pants, socks, and hats.
Related Article: Best Bed Bug Killer
---
10. Repel Insect Repellent Mosquito Wipes with 30% DEET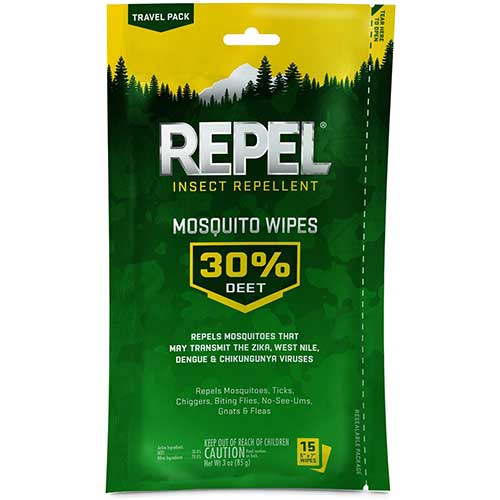 Buy from Amazon
Only mosquito wipes with DEET have been shown in testing to work as well as the most effective bug sprays. These are the Best Mosquito Wipes but thier are Picaridin insect repellent wipes that are also popular.
Repel mosquito wipes for kids are a good choice for giving your child quick and convenient protection against mosquitoes, chiggers, ticks, and fleas with a 30% DEET formulation. These wipes are perfect for packing for camp, impromptu trips outdoors, or even the big summer vacation you have planned.
You can even keep a pack of wipes in your car or purse to make sure you always have on-the-go protection. Just keep in mind you can't treat your child's clothing with the wipes. It's still a good idea to use another line of defense such as a permethrin spray for clothing.
Key Features include effective tick, chigger, biting fly, no-see-ums, gnat, flea, and mosquito repellent. These are travel size and contains 30% DEET. A good alternative to bug spray for kids is having a stroller mosquito net.
---
Understanding Bug Spray Ingredients
Before you choose the best bug spray for kids, you need to decide which active ingredients you're comfortable using. Bug repellents come in two forms: natural repellents made from essential oils and synthetic ingredients. Here's an overview of the types of ingredients you will see.
Picaridin
Picaridin is a synthetic ingredient common in bug repellents and it's based on a molecule found in peppers. While it's only recently gained popularity in the U.S., it's been used in European bug repellents for more than a decade. Picaridin works like DEET and has a duration comparable to about 10% DEET and works as well or even better than DEET with a concentration of at least 20%.
It even offers some benefits over DEET: it evaporates more slowly than DEET from the skin, does not have a pungent odor, and it has low inhalation toxicity.
With a 20% concentration, a bug spray for kids with picaridin will last around 8-14 hours against ticks and mosquitoes. At 10%, the bug spray will be effective for 3.5 to 8 hours.
So, is picaridin safe? It's considered safe but long-term studies on its safety are still necessary. The CDC and World Health Organization both recommend picaridin and state it's unlikely to have long-term risks of cancer. Still, picaridin bug sprays are not recommended for use on children under 2.
DEET
DEET, a brand of diethyltoluamide, is a yellowish oil that repels many types of insects. It was created in the 1940s for military use but it's been available commercially since the late 1950s.
DEET doesn't actually kill biting and stinging insects; it repels them and prevents them from landing on clothing and skin. It still isn't known exactly why DEET works but it may be that it affects the insect's ability to detect human breath and sweat — or it may just smell very bad to insects.
Bug sprays with DEET come in varying strengths. The strongest have up to 30% DEET. Keep in mind the concentration of DEET only affects how long the product lasts, not how effective it will be.
Despite its popularity and efficacy, DEET remains a controversial ingredient. We'll go into a more in-depth explanation below about the safety of DEET.
IR3535
IR3535 is a synthetic chemical developed in the 1970s by Merck & Co. This chemical is essentially a synthetic amino acid that works by interfering with an insect's ability to smell. While it's been used in Europe for more than two decades, its history in the U.S. has been shorter. IR3535 is generally considered safe as it can irritate the eyes but pose very few other risks. In fact, European authorities have not received any reports of health complaints associated with IR3535.
IR3535 is usually used at a concentration of 10-30% as a bug repellent. It's been found to be a bit less effective than DEET and picaridin against mosquitoes but it offers longer protection against deer ticks than picaridin, DEET, and oil of lemon eucalyptus.
Permethrin
Permethrin is a synthetic compound derived from the chrysanthemum flower and it's a common insecticide that doesn't just repel but also kills mites as well as ticks, mosquitoes, and chiggers. This is also what's prescribed to treat lice and scabies infestations. It can be used along with other insecticides and it's typically used to treat clothing as it can last for up to 6 weeks. The U.S. Army has even used permethrin to treat military BDU's for more than two decades.
Permethrin is the least toxic of all chemical insect repellents as well as the most odorless. Unfortunately, it's the least effective bug repellent when applied to the skin as it evaporates within just 15 minutes. This is why it's applied to clothing: it can survive several washes and weeks of intense sun exposure.
Essential Oils
If you're concerned about the safety of applying synthetic chemicals to your child's skin, there are natural bug repellents you can use that contain essential oils like cedarwood, lemongrass, citronella, and peppermint. As a general rule, natural bug sprays for kids need to be reapplied more often but, depending on the ingredients, can be just as effective as DEET.
The CDC has recommended that bug sprays with oil of lemon eucalyptus (OLE) or 2% soybean oil can work as well as DEET. OLE is the most effective natural choice as it's refined to intensify a naturally occurring substance called PMD from just 1% to 65%. If you're going to use a natural bug spray for kids, make sure it has OLE (PMD) with a concentration of 20% to 30%. Oil of lemon eucalyptus is not recommended for children under 3 but otherwise, it's a very safe and effective choice.
According to tests, 20-26% PMD performs as well as 15-20% DEET against ticks and mosquitoes. If you're concerned about the risk of an allergic reaction when using PMD or OLE, look for a product with synthetic PMD at a concentration of 10% which comes with even less risk.
There is a product called BiteBocker which does use soybean oil as an active ingredient. Soybean oil formulas are only recommended in areas without a known risk of mosquito-borne disease. While soybean oil may last for 1-4 hours, research shows that it probably is not an effective repellent against all types of mosquitoes, let alone ticks and fleas. In one study, BiteBlocker achieved a similar repellency to a low concentration of DEET with an average length of protection of 1.5 hours. It seems that soybean oil helps improve the repellency of other ingredients like geranium oil rather than directly repelling insects.
Citronella, a natural plant oil from Cymbopogon lemongrass, is another popular natural bug repellent that's also used in insect flame pots and candles. Unlike other ingredients, however, citronella won't last long. A concentration of 4.2% will protect you against mosquitoes for just one hour and it won't work against Asian tiger mosquitoes which are found in over 20 states and spread West Nile virus. It also won't work against ticks or fleas.
Before you consider a natural bug spray for kids, consider these warnings:
Most essential oil bug sprays don't work. The exception is OLE/PMD.
Essential oils and other natural ingredients aren't necessarily safer than synthetic chemicals.
Natural bug sprays are more likely to contain human allergens at even higher levels than cosmetics and personal care items.
Essential oils may cause an allergic skin rash in some children.
Natural bug sprays need to be applied more frequently.
If you are in a high-risk area for mosquitoes or ticks or you need long-lasting and effective protection for your child, it's best to avoid botanical bug sprays.
Related Article: 10 Best Bug Zappers
---
General Tips for Choosing a Kids Insect Repellent
You may feel overwhelmed with information about bug spray. You hear a lot of scary information on the news about Zika, Lyme disease, West Nile virus, and other insect-borne diseases spreading throughout the country, but you also have concerns about using potentially harmful chemicals on your child. There's also a lot of information (and misinformation) about the chemicals used in bug sprays, especially when it comes to DEET.
Need a little more help when it comes to choosing the right bug spray for your child? Here are some tips to keep in mind.
Insect Repellent Buying Tips
Don't buy a bug spray for kids based totally on the active ingredient or concentration. For example, some of the best bug sprays for kids are made with picaridin — but some of the least effective are, too. How well a bug repellent will work depends on several factors including the active ingredient (IR3535, DEET, picaridin, and OLE are the best), concentration, form (lotions and wipes usually don't perform as well as sprays), and whether the product contains two or more active ingredients that may have synergistic actions.
As a general rule, avoid combination sunscreen and insect repellent products. There's one recommended below but it's only appropriate for shorter periods of time outdoors. As a general rule, combination products aren't as highly rated because they need to be reapplied and this can overexpose your child to insect repellent chemicals. You may want a combination bug repellent and sunscreen if your child will be in intense sun for less than a few hours, however.
Natural insect repellents usually don't work well. Some essential oils can ward off mosquitoes. This includes citronella, lemongrass, and rosemary oils. Still, tests show these ingredients aren't very effective; study participants are still bitten by mosquitoes. You shouldn't trust essential oils that haven't been rigorously tested to protect your child against potentially serious diseases.
You don't need to be afraid of DEET. High exposure to DEET can indeed be harmful, but this chemical has a proven safety record. For most kids, the greatest risk from DEET is an allergic skin reaction, but even this is very rare. It's perfectly fine if you aren't comfortable using DEET on your child, however; just make sure you choose an effective DEET alternative.
---
Frequently Asked Questions
Is Bug Repellent with DEET Safe?
In the 1980s and 1990s, 14 cases of suspected DEET-related encephalopathy or brain damage were reported in children 8 and under. Of these children, three died and 11 fully recovered. This led to a long-lasting distrust of DEET and fear among parents.
A link has never been established between DEET and brain damage, and DEET is generally considered safe to use on children as young as two months old.
Still, it's perfectly reasonable to be concerned about the use of chemicals on your child's skin. After all, any chemical can be dangerous when it isn't used carefully. DEET can be toxic at high levels and failing to follow the directions can cause harm.
DEET, in rare cases, has been known to impair the nervous system and cause slurred speech and seizures. This is generally the case after very high exposure. According to the EPA, the rate of adverse reaction to DEET is about 1 per 100 million.
If you decide to use DEET insect repellent for kids, make sure you store the container somewhere safe because it can be poisonous if swallowed or too much is used.
In terms of the effect of DEET on the environment, the good news is the chemical is broken down by sunlight with a half-life of five hours. That means after five hours, half of the DEET sprayed has been broken down. The DEET you apply to your skin does end up in the water supply but DEET is broken down by microorganisms in water and generally doesn't remain in any environment for long.
DEET Concentrations
If you do choose to use a bug spray for babies and kids that contains DEET, these tips can help you do so safely:
Choose the right concentration based on how long your child will be outside. A concentration of 25-30% will be appropriate for many hours of protection. You should never use a higher concentration. The EPA allows bug repellents with up to 100% DEET but you should never go higher than 30% for children.
Apply DEET bug repellent properly. Bug repellent should always be sprayed on your hands and rubbed onto the face. Make sure you apply the repellent on your child rather than allowing a small child to do so on their own. Don't apply bug spray to skin that will be covered with clothing, but go ahead and spray the clothes if your child will be in an area with a lot of ticks or mosquitoes.
Don't apply DEET bug repellent to a small infant. Instead, use a stroller mosquito net around the stroller or baby carrier.
Do You Live in an Area with a Known Risk?
When choosing the best bug spray for babies and kids, an important step to take is checking if your child will be outdoors in an area with a known risk of insect-borne disease. You can check maps here from the Centers for Disease Control to see areas with reported cases of West Nile Virus, Lyme disease, ticks carrying Lyme disease, and other diseases like Powassan virus and dengue fever.
As a general rule, Lyme disease is usually found on the East coast from Main to Virginia and the upper Midwest. West Nile virus has been found in nearly every state, but it's most common in Illinois, California, Texas, and Arizona.
If you need to protect your child in an area with a high risk of insect-borne disease, choose a higher concentration of an active ingredient based on the risk:
Ingredients to help prevent the Zika virus, are 7-30% DEET, or 20% picaridin.
For Lyme disease, choose 20% picaridin, 20% IR3535, 20-30% DEET, or 30-40% OLE (10% PMD).
For West Nile virus, choose 10-20% picaridin, 7-10% DEET, 20% IR3535, or 30-40% OLE (10% PMD).
If there is no known risk for serious insect-borne diseases where you live, your child will be fine with picaridin, IR3535, OLE, or DEET at a lower concentration.
Do Bug Repellent Bands Work?
When you're ready to send your child off to summer camp or go on a hike, it may seem convenient to simply slip a bracelet or band on their wrist rather than coating them in messy bug spray. Mosquito bracelets don't leave a sticky residue and they're definitely convenient, but they aren't all that effective.
Most mosquito bracelets contain essential oils like citronella, rosemary, and lemongrass that, while safe, simply don't offer the protection your child needs against mosquitoes and other biting pests. According to the CDC, the most effective protection against mosquitoes remains products with DEET, picaridin, IR3535, or oil of lemon eucalyptus. The American Mosquito Control Association agrees.
In a Consumer Reports test of mosquito wristbands, testers who put their arms into cages of mosquitoes while wearing either a Super Band Wristband or Coleman Naturals Insect Repellent Snap Band were immediately bitten by the mosquitoes.
Do Clip-On Bug Repellents Work?
Clip-on bug repellent is similar to a mosquito bracelet: it seems like an easy, convenient solution to keep the bugs away without the mess of bug spray. Unfortunately, these products simply can't offer the protection you get from a quality bug spray.
Clip-on repellent fans aren't just ineffective; they come with safety concerns. One popular product, the Off! Clip-On repellent, uses a fan to spray metofluthrin around you in a cloud. Not only did it perform worse in tests than spray-on repellents, but metofluthrin is also considered a neurotoxin and possible carcinogen by the EPA: certainly the last thing you want to expose your child to while trying to protect them from mosquitoes.
Do Insect Repellent Wipes Work?
Another fairly new and convenient option for repelling insects? Insect repellent wipes, which are designed to make it easy to apply repellent without getting your hands messy or missing a spot on your child's face.
Unfortunately, mosquito repellent wipes aren't always effective. According to Consumer Reports testing, a repellent's formulation — whether it's a lotion, spray, or wipe — matters a lot. Only wipes with DEET as an active ingredient performed well enough to be recommended alongside sprays. Absolutely don't bother with insect repellent wipes with picaridin, OLE, or other ingredients.
Even the Best Bug Spray for Kids Won't Be 100% Effective
When your child is going to spend time outdoors, remember that a bug repellent alone isn't enough to completely reduce the risk of mosquito and tick bites.
Make sure your child is dressed in long sleeves, socks, and pants if they will be walking through the heavy brush that's likely to harbor ticks. Treating the outside of their clothes with a permethrin tick spray for clothes is a good extra step to take and doesn't require applying the spray directly to their skin.
Wearing light-colored clothing outdoors can also make your child less attractive to mosquitoes. Dark-colored clothing, especially black, red, navy, and blue. This is because mosquitoes use not only their sense of smell and heat to find a source of blood but also sight. Mosquitoes are better able to see dark objects than light objects.
Related Article: How to Get Rid of Spiders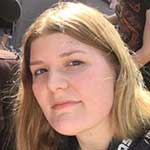 My name is Christine and I'm living in Southwest Ohio where I was born and raised after a decade spent living in Southern California.
While I loved working as a Pest Control Technician in Western Ohio, I did not enjoy the hours.
I decided to find a new career and now I work as a writer and help others find solutions to their pest problems online.
In my free time, I enjoy traveling and going to as many metal concerts as possible.